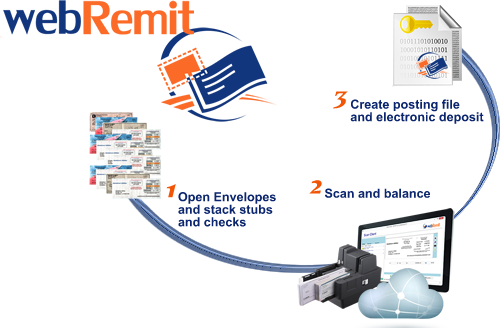 Your normal daily process will consist of:
Opening envelopes and creating stack of batch types (checks with stubs or check only).
Scan and balance.
Create electronic posting file and electronic deposit.
---
Once items are scanned in the system you are able to create a variety of reports or research. Items can be researched up by any of the information captured (ie. account number, amount, check number).