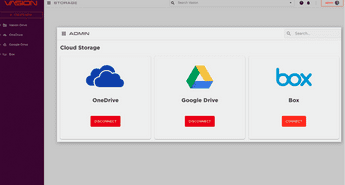 Secure your content, and put it to work
Poorly managed digital documents breeds inefficiency, liabilities and excessive costs for your organization. Information and documents must be secure and meet all compliance standards or they can expose your organization to data loss and liabilities. Administration and central management needs to be intuitive, nimble and reliable or it can drive costs through IT overhead and downtime.
End users need to be able to quickly and easily access information, and move it in and out of workflows in order to automate business processes. You can achieve this by leveraging Vasion Content Management to deliver efficient, compliant and reliable content management that is simple to implement and manage. Don't just store your content ‑ secure it and put it to work, with Vasion.
Connect content via capture & workflow
Centrally manage content across platforms
Find content with universal search
Encrypt files in transit & at rest
Automate retention & compliance policies
Print to storage