Enterprise-Docs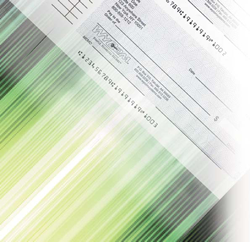 Produce starter (temporary) checks, loan coupons, cashier's checks and money orders right from the teller line.
Unlimited Users and Unlimited Printer Licenses.
The technology of check signing and protecting has advanced with the computer age. Many of the countertop machines are no longer manufactured and parts and supplies are becoming harder to get or high priced.
Enterprise-Docs is a plug-and-play solution that couldn't be easier to use: It's preprogrammed and software independent, so there's no downtime to get started and no need to learn new applications. Connect Enterprise-Docs to your network, assign log-in access to authorized users and you're ready to go.
Enterprise-Docs is an affordable way to produce starter checks, loan coupons, cashier's checks, money orders and much, much more right from the teller line. Enterprise-Docs securely stores valuable signatures, logos, check overlays and user accounts on the hardware -so they don't reside on your system. Browser-based log-in is protected by secure passwords. And you have the option to allow different levels of access for administrators, supervisors and users.
Simple
Tellers log into Enterprise, enter the data required and print to any network printer accessible by Enterprise. All customer information you enter is stored automatically in the database — allowing instant recall if you need to reprint any materials. You can even create and archive a .pdf image of all documents created for future reference with our optional .pdf archive.
Secure
You determine which staff members are authorized to access the application programming. Authorized tellers and other users must log into Enterprise securely for access, with an event log recording all activity for audit purposes.