Web Remit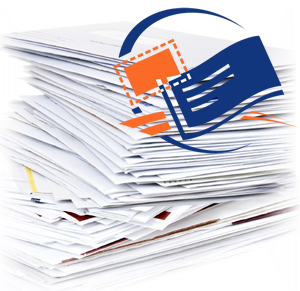 Web-based, full featured remittance processing system for anyone that receives check payments with or without coupons.
Do you want to reduce the cost and time spent processing your payments?
Do you want the speed and convenience of electronic payment processing but don't want the cost of software, server space or possible extra computers?
Do you want the ability to efficiently scan you payments from different locations?
WebRemit is the solution for you!
WebRemit was designed from the ground up to be efficient, easy to use, flexible, and cost effective for businesses, non-profits, and government agencies. Scan, balance, report, research; WebRemit can do it all!
No need to waste time sorting all your items. WebRemit can scan mixed transactions in a single batch. Single coupon and check or multiple coupons and a single check or single coupon and multiple checks.
Smart balancing allows the system to compare either "amount due" or "past due" amounts with the amount paid, thus reducing time to make the adjustment and possible keying errors.
Your normal daily process will consist of:
Opening envelopes and creating stack of batch types (checks with stubs or check only).
Scan and balance.
Create electronic posting file and electronic deposit.
---
Once items are scanned in the system you are able to create a variety of reports or research. Items can be researched up by any of the information captured (ie. account number, amount, check number).
CAR/LAR — Courtesy Amount and Legal Amount Recognition for reading dollar values from checks.
OCR — Optical Character Recognition to read OCR Line and other information from coupon or statement.
Barcode — Barcode recognition can also be used to read information from coupon or statement.
IQA — Image Quality Assurance to verify the usability of the image.